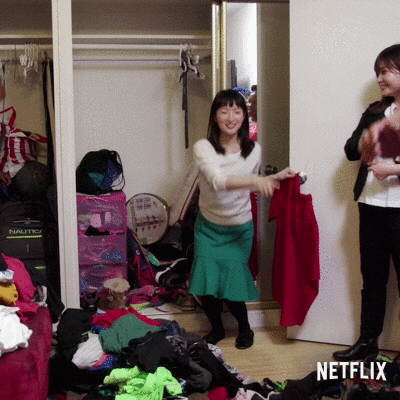 So, how does this relate to us campers and/or travelers? Personally, I know people who bring so many extra personal belongings on a weekend getaway you'd think they're moving to another country. Inevitably they're stuck lugging around a ton of items they don't need (5 iPhone chargers? Two bottles of shampoo? Really?). You can take or leave some of the minimalist ideas, but truthfully you're going to be a much happier camper (pun intended) and/or traveler if you just bring the essentials. Sure, we want to plan for everything, but you're probably going to be just fine without your entire personal library of books you haven't read (and won't have time to on your trip).
When camping, plan accordingly. You could have an entire RV full of gear or go as minimal as a backpack with some essentials. If you're a casual outdoor camper with a small family, maybe you don't need a giant four-person tent. Maybe you don't need to bring your entire dishware set or 10 pots and pans. Your cooking utensils are going to take up a lot of space, so try to minimize and bring only what you'll need for meals. You get the idea. When you're camping, you're probably not trying to stay in a four-star hotel. You're enjoying the outdoors with friends and/or family. Don't try to keep up with the Joneses at the next campsite and you'll be happier for it.
The minimalism trend isn't going anywhere soon. As stress levels rise and time becomes more and more valuable we need to find ways to manage our anxiety and organize our lives. Here are a few links that will help with your specific camping and travel decluttering:
Life Storage Blog – Camping Ideas for Storing and Organizing Your Gear
Outside – How to Organize Your Stuff. And Your Life.
Do It Yourself RV – How to Declutter Your RV in 6 Easy Steps
Nina Near and Far – Travel-Inspired Tips to Declutter
Hopefully this gives you some ideas. The point is to declutter so we're not overburdened by so much excess STUFF! It truly is a great feeling, and if you're donating you can help fellow campers or travelers on your way to a more minimalist lifestyle. As always, visit us at MidwestOutdoorResorts.comor call (800) 231-0425 and we'll be happy to help plan your next vacation today. Happy exploring!
No video selected.